ecoCasting - sustainable casting processes
With the ecoCasting manufacturing process, Fritz Winter has created new benchmark standards in the foundry industry for sustainability and quality.
The new casting process by Fritz Winter
Savings in raw materials, emissions, energy, product weight and costs, and at the same time high-quality lightweight products - with the innovative ecoCasting casting process we have revolutionized the iron foundry. The process does not require molding sand. Instead, we cast the iron directly into core packages, thus saving a variety of resources. In line with the objective of our eco solutions, ecoCasting brings economy and ecology into harmony. As a development partner for international customers in the automotive, commercial vehicle and hydraulics industries, we will be pleased to support you in your challenge from the idea to the finished product with this sustainable process.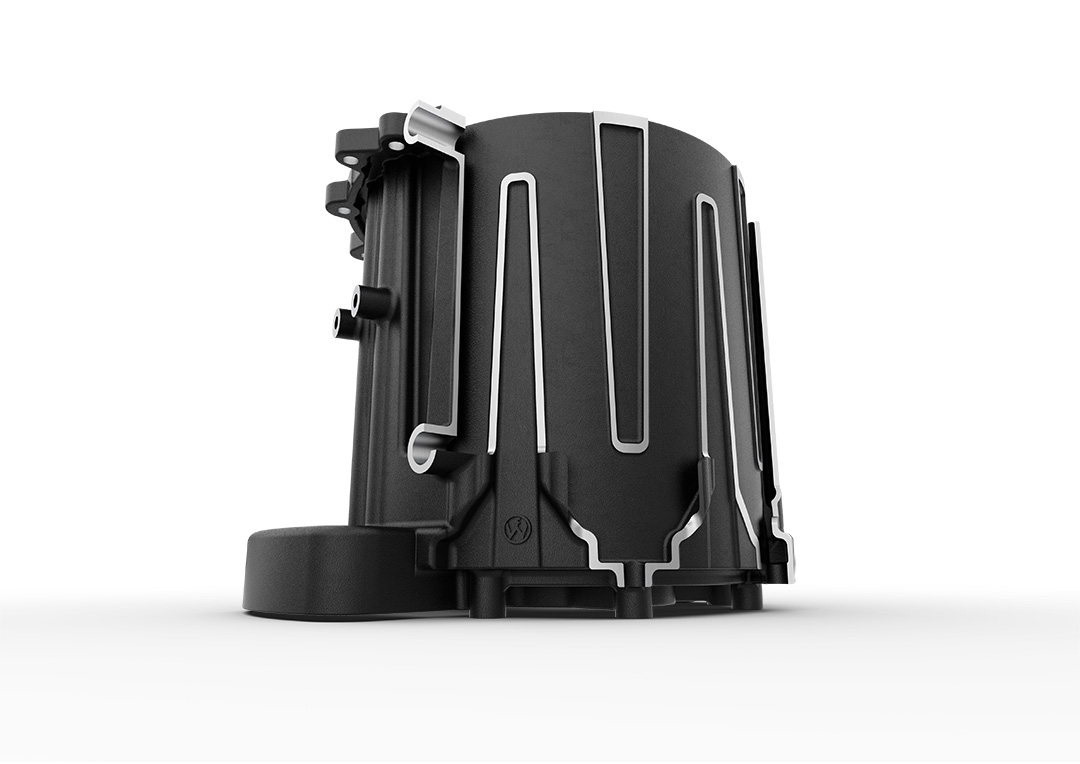 ecoCasting as a sustainability driver 
for e-motors
By using our ecoCasting process, we enable our partners to take new and environmentally friendly approaches to designing their e-motors. Our components impress with a high level of functional integration combined with lightweight construction, which is crucial for e-motors. Despite this low weight, our components have high dimensional stability. Our strength lies in selecting the best material for the respective project from many different materials and taking into account all relevant aspects such as thermal conductivity, strength or ductility.
Sustainable iron casting process
Thanks to ecoCasting, we massively reduce the consumption of resources and energy. Our cast products are based on steel scrap - for minimal material use.
Constructive freedom
With ecoCasting, we can represent the most complex shapes and enable maximum functional integration as well as optimized cooling for e-motors thanks to pre-cast water jackets.
Highest precision
Our manufacturing process enables us to achieve a high dimensional stability of our cast products. This allows us to keep our tolerance consumption as low as possible.
Maximum application specificity
At Fritz Winter, we select the right material for the specific casting product from a wide range of available materials. Among other things, we advise on the use of GJL, GJV or GJS.
Sustainability through lightweight design
Lightweight design means minimal use of materials. Through high degrees of freedom with maximum precision, we develop products for our partners that are not only light, but above all sustainable.
Optimized playing conditions
Fritz Winter succeeds in optimizing the individual clearance conditions to be taken into account, since our electric motor housings have a thermal expansion almost identical to that of the transformer plates of an electric machine.
Your contact to Fritz Winter
Do you have questions about our ecoCasting manufacturing process? We will be happy to assist you with your request.